Houston Managed IT Service
Managed IT Services
Don't Settle for Second Rate IT Support
Optimizing your technology doesn't happen by accident. It requires time, expertise, structure and a proven strategy tailored to your needs that utilize those resources to create synergy. It's time to raise your expectations.
Your IT system is comprised of the same components as those of large corporations. Why should you accept inferior support and results? Your company deserves better. The reality is that every business can and should have Enterprise-level IT support. Progressive IT Service of Houston can show you how!
IT Issues Are Expensive and Dangerous!
Problems, both big and small, with your IT infrastructure will always result in a further expense to your business! Security holes, printing issues, viruses, sluggish connectivity, and unreliable backup procedures are all symptoms of poor IT management and will negatively impact your bottom line.
Progressive IT Services offers a comprehensive plan to ensure that your technology always performs when and how you need it. Furthermore, our service includes the strategic advice and guidance to ensure your investments in technology are aligned with business objectives. Our plan gives your business the ability to leverage technology and crush your competition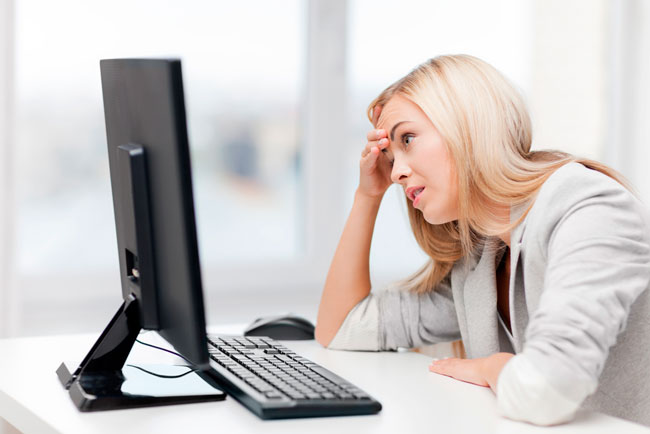 How do you know, what you don't know?
It may seem difficult to separate a great IT partner from the average provider but for us the gap is obvious. Standardization, discipline, proven processes, and vision coupled with guidance are the benchmarks of a great Managed Services Provider. Contact Progressive IT Service now and let us show you the way IT should be leveraged.
With Progressive IT Service as your Managed Services Provider, you can enjoy many benefits, including:
IT Stability happens when you combine expert engineers, with great tools and a process for delivering best practices in a consistent manner.
Peace of Mind comes from the self-satisfaction in knowing you have full control over the factors which dictate your business success.
Work-Life Balance is influenced by your ability to manage time through the use of technology.
Let us worry about your IT systems so that you don't have to.
What Do Managed IT Services Mean For Your Business?
Progressive IT Services provides comprehensive managed services that every business needs: technology solutions that are dependable, secure and effective. Through the process of delivering "Our Company Way", we are able to provide an end result which is both cost effective and of extreme value to any business looking to leverage technology
What Are The Necessary Aspects of Managed IT Services?
Any worthwhile Managed Services plan includes the following essential IT solutions:
Strategic Guidance to effectively link together business objectives with technology needs.
Technical Alignment to administer standards and best practices which are a cornerstone of Managed Services.
Unlimited on-site and/or remote support for IT issues to prevent productivity loss and/or downtime resulting from technology-related issues or concerns.
Active monitoring of your IT systems around-the-clock to detect and resolve issues immediately, before they result in costly disruption or downtime.
With comprehensive IT support that keeps your business productive and efficient, you can enjoy many benefits, including:
Peace of Mind: Dealing with IT problems on a daily basis gets old fast. The time it takes and the stress it causes can have detrimental affects on your productivity and the efficiency of your business, so choose the right Managed Service Provider (MSP) to stop worrying about technology.
Maximum Uptime: When your business benefits from the full range of Managed Services from BIOS Technologies, you and your employees can get more done without delays, crashes or downtime. This means a better return on all of your investments, from hardware and equipment to employee wages.
Strategic Planning: One of the greatest benefits of a MSP like BIOS Technologies is that in addition to active support that keeps your current operation running smoothly, you also get expert consultation on future IT investments and how they can support the growth of your business. This ensures that the size and scope of your developing business never overtakes your technology.
Focus: You shouldn't have to deal with IT issues on a daily basis. Your focus should be on your business and the goals you have for it, not the technology you need to reach those goals.
When Should Your Business Consider Managed Services?
Number of Users: Managed services plans generally require a minimum number of users to be cost-effective. While this usually begins around 10 users, the reality is that if IT is a crucial part of your business (as it is with most), you have to consider professional support to keep your business' technology secure and effective.
Number of Locations: Modern MSPs offer remote support as a basic selling point. It's important to consider the value of remote support, especially if your business operates from more than one location.
Network Size and Complexity: It's a common assumption among small businesses that because of their size, they must have a simple network that requires little to no support. The reality is that no matter the size of your network, it still has to work properly for your business to succeed. Even the smallest of networks is a complicated and vital part of your business, so it needs to right support.
Dealing With Daily Issues: It can be easy to put up with small IT problems on a daily basis. Maybe the printer needs to be power cycled a few times a day, or maybe your system is constantly badgering you about security updates that won't configure properly. Over time, the effort spent dealing with these problems can really add up; if you've gotten used to ineffective technology, then it's definitely time to consider managed services.