10 Point Technology Review Checklist
10 Point Technology Review Checklist
Have you ever experienced that moment when google maps won't work on your phone because there is no mobile phone coverage? No-one likes flying blind and it's the same with IT in your organization if you don't set a course then you could end up anywhere.
Planning is essential in IT and your IT plan needs to line up to your strategic plan or business plan. If you don't have an IT plan then start with something simple, any plan is better than no plan at all.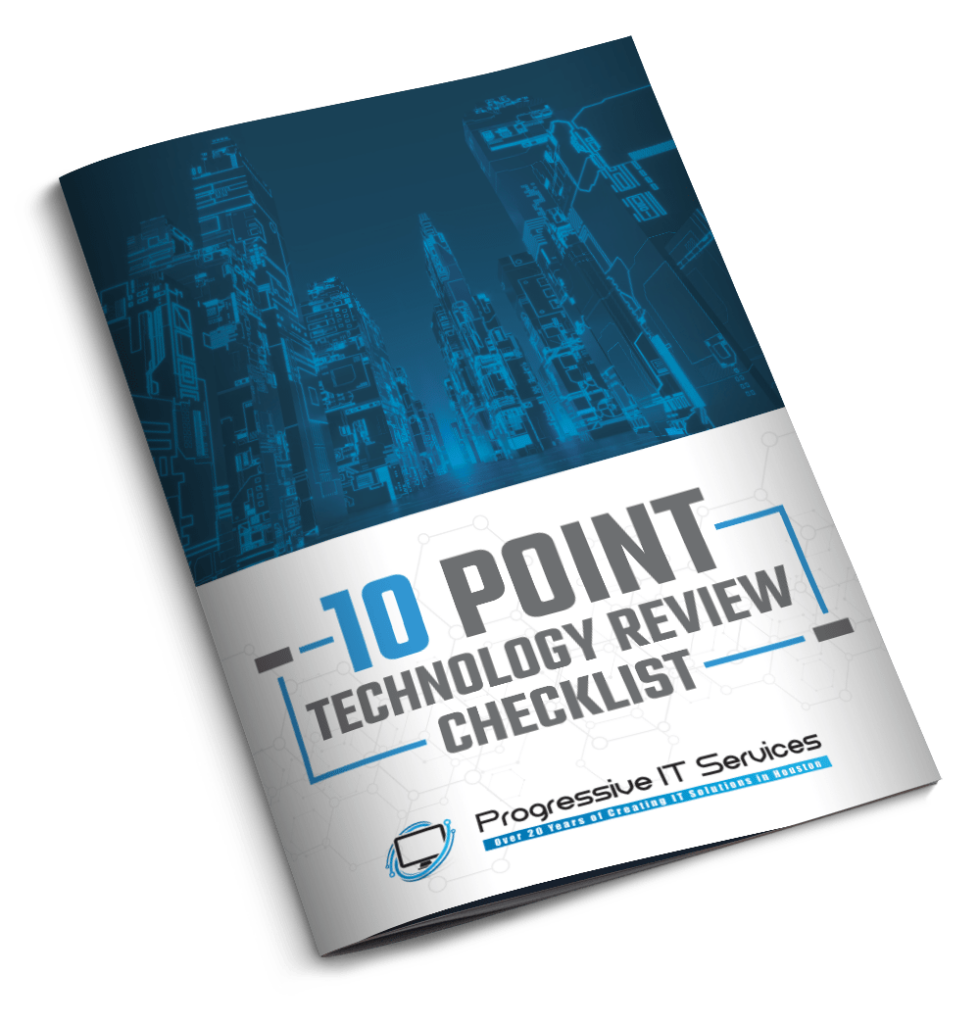 10 Point Technology Review Checklist Houston, TX
10 Point Technology Review Checklist
In years gone by your business adviser or banker was the most important adviser to your business but things are changing.
Technology has become so complex and the possibilities so vast that getting the right technology advice for your business is not only critical but extremely difficult.
In the United States, there are no barriers to entry to IT or mandatory certification requirements like you get with trade professions. Someone can be a car salesman one day and open an IT business the next day, and just by looking at their website you wouldn't be able to tell them apart from an industry veteran.
So how do you find a good technology adviser? This guide will tell you how, plus you'll also learn about: