Cyber Security Houston, TX
Hacking caused over $400 billion in damages to businesses last year alone. Companies that suffer data breaches face costs for damage control, loss of business, and regulatory fines. Can you afford to settle for second-rate IT security?
Progressive IT Services offers comprehensive security solutions that are tailored to your businesses needs to keep you safe from hacks and data breaches.
Reach out to Progressive IT Services to discuss IT services and support that will help your business operate safely. Get in touch with us for more information about our security services available throughout Houston.
Securing Houston Businesses Through Complete IT & Network Security Solutions
Network Security
Progressive IT Services provides comprehensive network security measures to see to every possible vulnerability in your IT infrastructure that could be exploited by intruders and malicious software. Our network security features include:
Strong firewalls, and up-to-date antivirus software to keep malicious threats at bay.
Implementation of industry-standard processes, procedures and web filters, to ensure your employees conduct themselves in a secure manner.
Email Security
It's vital that you keep your emails safe from prying eyes, as during transit it is often highly vulnerable to external forces. Given how integral email is to business communication days, you can't afford to leave your company at risk. Our email security solutions include:
Sophisticated spam filters to omit any unnecessary or dangerous messages from your business' inboxes.
Enterprise-level inbound virus blocking software to keep you safe from seemingly disguised incoming threats
Education and further practices that can safeguard against human error.
Wondering if Cyber Security is the right choice for your business?
We understand that making the decision to outsource your IT can be difficult. That's why we offer a free consultation so you can learn more about our services and how they could benefit your business. Once you decide to make the switch, our team of experts will work with you to create a plan that fits your needs.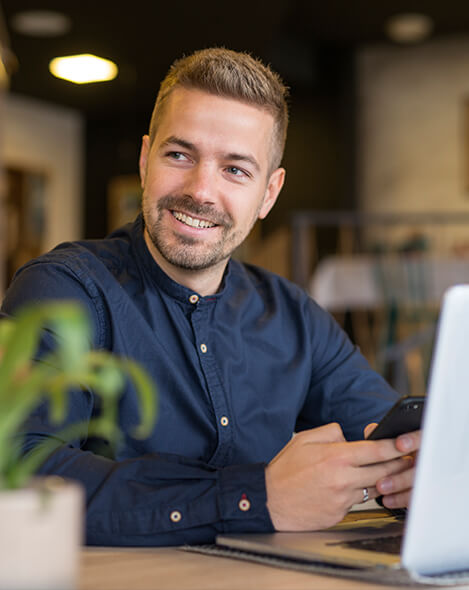 "We build long-term and deep relationships with our clients, so it's like having a full-time IT staff but without the full-time costs."
A Trusted Managed IT Service Provider in Houston For Over 20 Years
Progressive IT Services of Houston provides Managed IT Services and professional IT Support for businesses in and around the Houston, Texas area. We give our clients Enterprise-level IT services and solutions at prices that work for small businesses. Time and experience have helped us develop best practices and workflow procedures around a proactive philosophy designed to keep your focus on your business, not your technology.
Our team of Managed IT Service providers in Houston can become your outsourced IT department, responding to issues quickly, often before you even know about them. Covering everything from your servers and network infrastructure to your computers, workstations and mobile devices, our Managed IT Solutions in Houston team provides end-to-end solutions for all of your technology needs.
Frequently Asked Questions
These are just some of the questions we're happy to answer for you. If you have more, let's schedule a meeting and we'll be happy to answer them and find a solution that works best for you.
Very smoothly, actually! Having conducted regular client onboardings for many years, we have developed (and continually improve) an onboarding plan which comprehensively addresses all the various areas of IT infrastructure coming into our management and control. This includes quarterbacking all the communication with your prior provider to gather information and transfer information to us.
No extended downtime is required to switch from your current provider to us. Any brief downtime as the result of updating systems or installing our management tools (typically as simple as a reboot) will be coordinated to happen after hours at a time appropriate for you. If we are migrating hosted servers or systems from your current provider to us as part of the onboarding, we will coordinate any necessary migration-related downtime to be off-peak hours and after hours as necessary.
Our onboarding process takes 7 days to complete and comes in two main parts: pre-onboarding and onboarding day. Pre-onboarding is the process of information gathering and validation, typically starting 7 days prior to your onboarding day. In these 7 days, we gather information about your systems, so we are prepared to conduct an effective onboarding day. Then comes our favorite day, onboarding day! On onboarding day we "flip the switch," and we become your managed services partner. We like to make sure the relationship starts off on the right foot, so we love to come in on onboarding day with several members of our team and host a town-hall lunch for your team. We use this brief time to introduce ourselves and learn more about the IT "pain points" in the organization so we can start helping (and building trust with your team) right away!