Houston Cloud Desktop Support
Cloud Desktop
Are You Putting Up With Separate, Inconvenient Cloud Solutions for Your Business?
When it comes to Information Technology (IT), we believe that our clients deserve to work with the same reliability, scalability, and innovative features that the big companies benefit from. This is why we employ the latest in the IT field to improve our clients' operations while still meeting the needs of their budget. That's why we trust the Cloud; it's a new, exciting, and undeniably useful addition to any office environment.
While other IT companies would simply offer you run-of-the-mill cloud services such as Office 365, Progressive IT Services is proud to the next step in this technology with the Cloud Desktop, a unified dashboard service that provides comprehensive Cloud solutions in a user-friendly package. Cloud Desktops offer the following, and more:
Convenience:
A unified desktop Cloud service means everything you could want at your fingertips. With no software installation necessary, Cloud Desktops bring all your apps and data together in one place, allowing you to work, collaborate, share and do more through a single "dashboard". Furthermore, the Cloud Desktop app allows access to all this through your mobile device as well so that you and your staff can get more work done on-the-go.
Safety:
Despite how much of your business' sensitive data the Cloud Desktops deal with, it's no less secure than other Cloud services. Access to apps and data is always secured through a single universal login (or two-factor authentication at the client's request), and regular audits ensure that users meet industry compliance standards. Furthermore, 24x7x365 monitoring and Enterprise-class backups constitute a reliable fail-safe in the case of any disaster to ensure business continuity at all times.
Support:
Cloud Desktops offer the full gamut of support options for users, including Help Desk, scheduled and on-demand on-site visits, desktop and laptop monitoring, and total network support for comprehensive protection against viruses, spam, and malware.
Simplicity:
Cloud Desktops are as user-friendly as it gets. Once configured, you can add new employees, manage group projects, assign new applications and manage security measures in just minutes!
Make the most of the technology available to your Houston business! To learn more about Cloud computing and what it can do for your company, contact us today!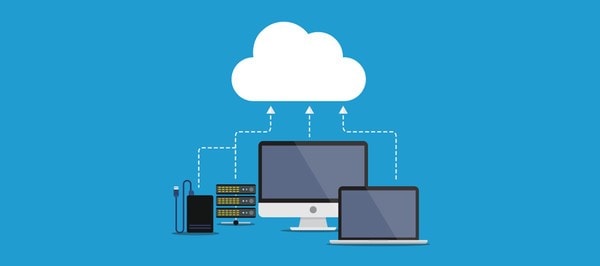 Hosted Remote Desktop Services
Each organization has its own set of files, tools and applications that they need to function in their day-to-day operations, but for many the space required to store these can exceed the capacity and reliability of their internal infrastructure. Limited hard drive space can quickly become clogged with duplicate folders and copies of software.
A hosted remote desktop functions as a virtual desktop hosted on a server. This virtual desktop can then be accessed by multiple user at one time, across your network.
In using remote desktop solutions, businesses gain the ability to deploy all the applications and data required by their team from a secure data center. By hosting a desktop remotely on a server your entire workforce gets access to business-critical software and data from anywhere in your network.
A Hosted Remote Desktop Allows You To:
Access all your records, projects and documents from anywhere with an internet connection.
Use software from any device.
Store your data off-site to protect against the unforeseen.
Deploy software across your company from just a single install.
What Progressive IT Services Offers:
Expert Technical Support.
Microsoft Application Hosting.
End-to-End Encryption
Assistance and advice when configuring hosted services.